Fall Into Winter
Come enjoy a fay of fun and community as Fall gives way to Winter!
Dates:
Saturday: Nov 12 - Nov 12
The Winter season is on it's way, so Fall Into Winter with us at our fall festival! Get hyped for a fun filled ski/ride/tube season by joining us at Snow Creek for this pre-season festival. Activities that day include Patio Games, Local Food Trucks, Local Vendors, Music, Giveaways, S'mores, Snow Cones, Pass purchase and pick-up, Season Long Rental purchase and pick-up, Hiring Booth, and more!!! Visit our Ski & Ride School Booth to learn about our winter lessons and talk to Midwest Adaptive about their gear and how to get involved. Talk to our department managers and get hired that day! Or grab a drink from the bar and spend the afternoon on the patio with friends.
Vendors Wanted
Looking for local vendors! Be a part of our first Fall Festival as a Sales Booth or Food Truck vendor. NO SITE FEE!
Contact the resort by email for more info. SnowCreekInfo@vailresorts.com
RE: Fall Fest Vendor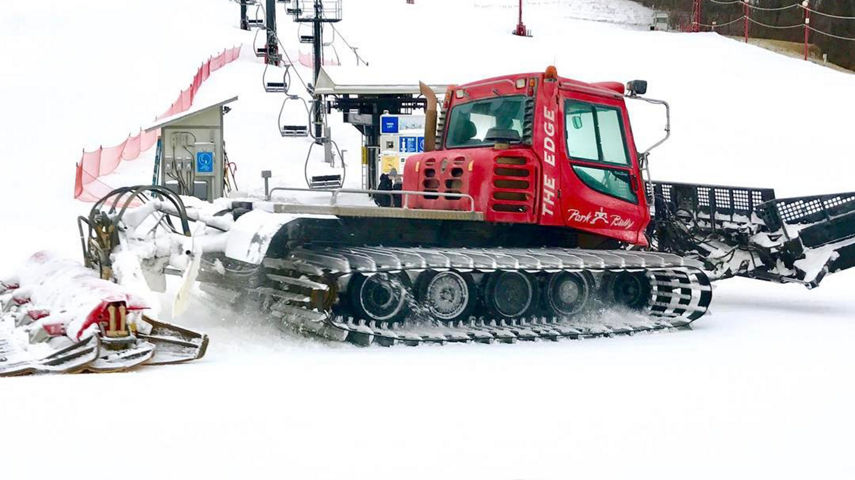 Winter Edition
Touch-A-Truck Experience
Come and learn how we do our snow making and grooming during the winter, and what it takes to make it all happen!
We will have a Snow Groomer and a Snow Maker out and available for photos.