Snow Creek Parking & Resort Transportation Guide
Getting Here & Parking
Previous tab
Previous tab
Parking at Snow Creek
Ski, Snowboard, & Tubing parking is located anywhere in the main lot by the ski lodge. On busy days you may be directed to use some of our overflow parking areas.
Physical Address: 1 Snow Creek Drive, Weston, MO 64098
Stay up to speed
Be in the know. With Epic Mix you can:
Receive parking notifications and alerts
Interactive trail maps, with trail grooming status
Real-time weather, snow totals and mountain cams
And more!
Looking for something specific in our base area? Check out the base area map for where to go!
Please Note - Not all locations may be operating, to be used for wayfinding only.
A short drive from Kansas City, Missouri
Snow Creek is located just 40 miles North of Kansas City, Missouri. Snow Creek opened in 1986 in the small town of Weston, MO. We celebrated 35 years of operation during our 20/21 winter season. Join us and keep the tradition going!
Physical address: 1 Snow Creek Drive, Weston, MO 64098
Snow Creek Coordinates: 39.467689472233246, -94.97079391356071
Directions from the South: (Kansas City Area):
435 to I-29 NORTH to Exit 20
Take a left at the exit ramp
Turn right onto 273 to Weston
Stay on Hwy 273 to Hwy 45
Turn right on HWY 45 at the traffic light
Stay on 45 for approximately 8 miles
Snow Creek will be on your right about 1/4 mile past the Evergy Power Plant.
Directions from the North: (St. Joseph Area):
I-29 South to Exit 20
Exit 20 empties on to Hwy 273
From this point repeat the directions above (OR)
Take 59 Hwy out of the South end of St. Joseph. 59 Hwy turns into Hwy 45
Snow Creek will be on your left after the town of Iatan.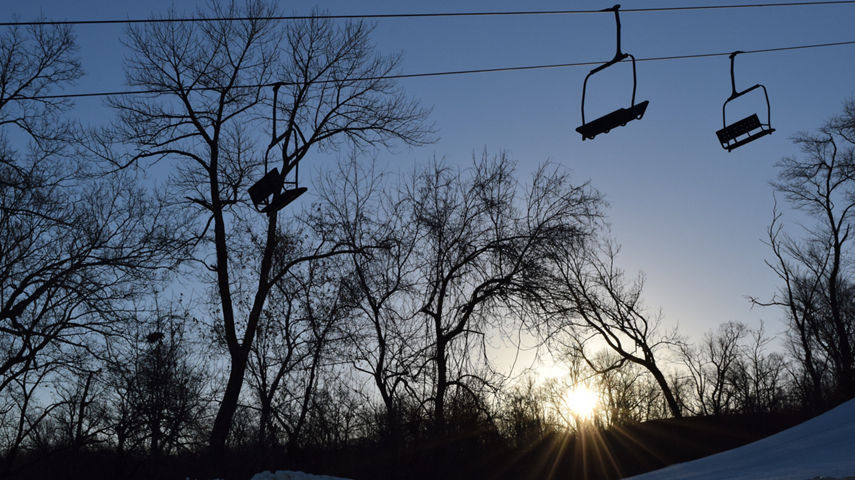 Nearby Airport
Arriving By Air
The Kansas City International Airport is located just 25 minutes south of Snow Creek.

Once you have landed, the best option for transportation to Snow Creek is using a rental car service or a ride-share service.
RIDE SHARING SERVICES
There are many ride-share services available in the city to bring you to Snow Creek. However, your options to get back to the city are very limited.
We recommend scheduling your return to the city in advance.
LUGGAGE AND SKI SHIPPING SERVICE
Avoid the hassle of carrying and checking bags by sending your luggage and sports equipment ahead with LugLess, the official luggage and sports equipment shipping service of Afton Alps. Arrange your shipping booking online.