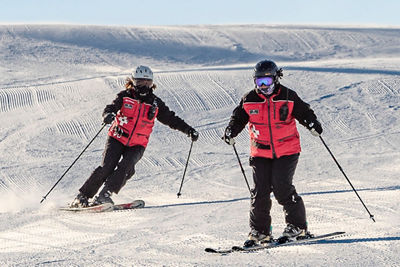 It is important to remember that there are elements of risk in mountain activities that common sense and personal awareness can help reduce. Please note, violations of Your Responsibility Code, and the following additional rules, ordinances and/or guidelines may result in criminal prosecution, civil liability and/or loss of lift privileges without compensation or refund:
Always stay in control and be able to stop or avoid other people or objects.
People ahead of you have the right of way. It is your responsibility to avoid them.
You must not stop where you obstruct a trail, or are not visible from above.
Whenever starting downhill or merging into a trail, look uphill and yield to others.
Always use devices to help prevent runaway equipment.
Observe all posted signs and warnings. Keep off closed trails and out of closed areas.
Prior to using any lift, you must have the knowledge and ability to load, ride, & unload properly.
This is a partial list and is officially endorsed by the National Ski Areas Association, National Ski Patrol, Professional Ski Instructors of America. For more great skier and snowboarder information, visit the National Ski Area Association's Ski/Snowboard site.
Learn More